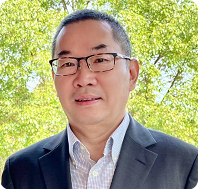 Xiaoqiang Yan, Ph.D.
Founder, Chairman & CEO
Dr. Yan has over 30 years of biopharmaceutical industry experience in new drug discovery and development with therapeutic focuses in hematology, oncology, autoimmune, and metabolic diseases. He first discovered the none pro-inflammatory properties of interleukin 22 (IL-22), designed a recombinant human IL-22 dimer (F-652), and successfully translated the protective biology of IL-22 during inflammatory tissue damage to a novel therapeutic drug. The significant clinical efficacy and excellent safety profile of the drug were demonstrated in acute graft versus host disease (GvHD) and acute alcoholic hepatitis phase IIa clinical trials. He built and led scientific teams in multiple organizations and developed many first-in-class, and best-in-class drugs following NMPA/FDA/EMA regulations and guidance. He led and supervised research and development teams and conducted first-in-man clinical studies and global multicenter phase II/III clinical trials reaching expected clinical endpoints, such as RyzneutaTM recently received approval by NMPA. He has broad knowledge and experience in quality including cGMP drug manufacturing and compliance. He is a successful serial biotech entrepreneur with more than 240 granted patents as a co-inventor and more than 30 scientific publications.
He served as Chairman, CEO, CSO, co-founder of Generon Corporation Ltd. (Shanghai); and as a VP, Research & Technology, Hutchison Medipharma Ltd.; and as a Research Scientist I, II III, Department of Function Genomics, Pharmacology & Pathology, and Experimental Hematology, Amgen Inc. USA.

He received his Ph.D. in Molecular & Cell Biology, Department of Medical Biophysics, University of Toronto, Canada. Master and Bachelor of Medicine, West China University of Medicine, Sichuan, China.